Are you ready to get unstuck and move from powerless to powerful in your life?
Wouldn't you love to stop letting others have power over you and live YOUR life on YOUR own terms?
How would you like to start living your life for you and make the rest of your life the best of your life?
If that's a yes, the Path to Power group programme is for you!
What is it?
The Path to Power is a transformational group programme for women which gives you the chance to revolutionise the most important relationship in your life - the relationship you have with yourself. This significant relationship determines how you show up as a Mother, lover, partner/spouse, daughter, Aunty, Manager, Leader, Business owner and friend. 
During this 6 month transformational process you will find your power and take back the authority of your life. You will also resolve - at the root - your limits to being in your authentic power and living your best life. 
'Maybe you are searching among the branches, for what only appears in the roots.' ~ Rumi
In The Path to Power you will learn to harness the unique, natural and authentic expression of your glorious feminine power by working with both your feminine and masculine energies. This will allow you to build an authentic life, one based on the solid foundation of who you really are as opposed to an unfulfilling and unsustainable one based on who 'they' taught you to be. 
'The goal of life is to make your heartbeat match the beat of the universe, to match your nature with Nature' ~ Joseph Campbell
There is absolutely nothing wrong with you, you've just been taught to think there is. You were born perfectly whole and then along came life and it's experiences which moulded you to fit in with your environment. This socialisation process is about survival and it worked, but it's not enough. Now it's time to thrive!
Along the way, parts of your natural and God-given nature got buried and lost - parts you need today. But this socialisation process cannot change the fact that, at your core, your true nature is still there. The disparity between your true nature and your socially adapted self creates an inner conflict that robs you of your power and what you most want in life until you do something to take that power back. 
The Path to Power will help you to take that power back. In a supportive group of women, you will go on a transformational journey to reclaiming your true nature and transforming into the best version of yourself. After all….
Wherever you are in life and whatever you're going through, you are not alone. Someone somewhere is going through something similar. When you go through it together something more powerful than going through it alone happens. But it has to be with the right people….. Path to Power offers you the chance to heal with the right people with me at the helm facilitating the process. 
This programme is for you if you:
Are tired of feeling stuck and stifled and want to be able to confidently move your life forward;
Want to move from confusion into clarity and make sense of your life, who you are and what's next for you;
Find yourself meeting life with anxiety, worry, dread, sadness, fear, guilt and doubt more often than you would like and would like to stop being controlled by your emotions;
Want to take charge of your life and stop being at the mercy of others

 

Feel like time is running out and you are ready to stop faffing about and get going on what you came here to do.

 
At its heart, The Path to Power is about going from powerless to powerful. You will come into your power and reclaim it back from all the places you've given your power away. You will also learn how to  tap into lesser known (or even unknown) power sources you already have within you so you can thrive like you are meant to. 
Feminine energy is collaborative and collective, we heal better when we heal together. As women we're at a healing stage of our journey on this planet. Things are changing and we've got a chance to put down the emotional baggage and wounding we've been carrying for too long now. We need to put the baggage down so we can fly to new heights as cleanly, consciously, courageously and powerfully as possible. 
Using the transformational tools of coaching, systems coaching and energy psychology like Tapping and EFT matrix, we'll be hitting your development from all angles physically, mentally, emotionally and energetically - an internal shift is guaranteed. And an internal shift always leads to a sustainable external shift.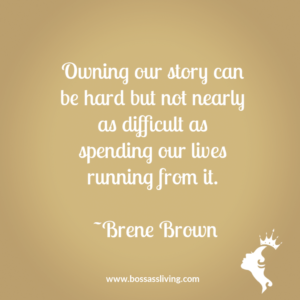 Lola's coaching is spacious, creative, fun, generous and without taboo. 

Inspired by our coaching I took action on finding new work opportunities and claiming them, I took better care of my health and body and I moved closer to my desire of dancing on big stages. Overall, I could see that I achieved the goals I initially set myself.

 I whole-heartedly recommend Lola as a coach and professional, especially to leaders, powerful women and men, people who are looking to stop playing small and make a difference in their work and community."

Laura, Business Owner, Certified Coach and Somatic Facilitator
Ready for a shift in your life?
Here's some practical information on the programme? 
How the programme works
Each group, no more than 12 people, will meet online twice a month via Zoom for interactive virtual classes. Each month will have a specific topic of focus and you will also receive a 1:1 transformational session with me. Additional support will also be available through a closed Facebook group. All calls are recorded if you miss any.
Each month you will receive: 
A 2hr group call - focussed on the topic for the month
A 2hr Q & A call - following up on your progress for the month
Access to a closed Facebook group where you can interact with your peers, have access to me and receive additional useful content and classes
A monthly 1:1 75min transformational session - to blast through your blocks in a personal and focussed way
An overview of juicy work we will be doing over 6 months is as follows (subject to change depending on the group):
Month 1 - Hero's Journey: Your Path to Power kicks off in month 1 with bonding as a group and getting clear on where you want to be in 6 months. You will also be introduced to the Hero's Journey framework to support you in the navigation of the process.
Month 2- Feminine & Masculine Energies: In month 2 you will be introduced to feminine and masculine energies and start to understand how they are currently playing out in your life and your family of origin. You will also begin to understand the wounded and healthy versions of both energies to support you in reclaiming and connecting to your power.
Month 3 - Archetypes: In month 3 you will get the chance to draw upon the wisdom of archetypes to better understand the many types of power.  We will also be delving specifically into feminine archetypes and the gifts each has for you to help you find your flavour of feminine power. 
Month 4 - From Powerless to Powerful: In month 4 you will shining a light on the old stories that keep you disconnected from your power and upgrading to one that reflects your truth .
Month 5 - The Gifts of the Shadow:  In month 5 you will be exploring the hidden and buried parts of you that contain so much of your power. You will also be moving beyond the limits of your current mentally constructed identity and deeper into the truth of who you are.  
Month 6 - A Whole New World: In our final month together we will be celebrating how far you've come in 6 months and looking forward to what's next for you. 
Dates 
Each 2 hour interactive class will take place online via Zoom. All classes will take place on the 1st and 3rd Tuesday of each month, except for October when it will be the 2nd and 4th Tuesday, at 7-9pm UK time.
Class dates are:
September 3rd and 17th 2019
October 8th and 22nd 2019
November 5th and 20th 2019
December 3rd and 17th 2019
January 7th and 21st 2020
February 4th and 18th 2020
Investment
The full cost of the programme is £2,400 which can be paid via a 6 month payment plan.  If you choose to pay in one payment, the cost it is £2,000 saving £400. 
**For a limited time I am offering 25% off making the programme £1,800 with a payment plan or £1,500 if you choose to pay in one payment. This offer is only available if you sign-up by August 21st 2019.**
Interested?
We will be doing deep inner work so the group dynamic is very important. To keep the group dynamic intimate and sacred, registration is only available following a Discovery call with me. So if you are considering booking and interested in finding out more, book a time  to speak to me and see if this programme is right for you at this time.