Boss Ass Living (verb)
[bɒs as lɪvɪŋ] 
When the core Truth of who you are is the authority of your life, not your conditioning. When you live, love and lead YOUR way.
See also: deep authenticity

If you'd met me 15 years ago you would have seen a successful recruiter, sought-after in her industry, who made great money, had the the home, the partner and lived the good life. So I had plenty of those desired life boxes ticked.
But there was a BIG ONE left unchecked – fulfilment. My soul had been crying out for me to do something that mattered for quite awhile, and I'd ignored it because I didn't know what to do about it. But in 2005, when I fell into a depression following my Dad's cancer diagnosis, everything came to a head.
The whole experience made me rethink my life. I thought I was living "the dream", but was starting to realise it wasn't actually my dream. Worse of all, it was beginning feel like a nightmare that I didn't know how to wake up from.
And so the search for fulfillment began. The years since then have been a gradual unravelling of who I thought I was, to the continual uncovering of who I really am, what makes me thrive and feel alive. (Which, funnily enough, is exactly how I now help my clients.)
I trained in two different coaching modalities -Co-Active and Organisation & Relationship Systems Coaching- energy psychology tools - EFT and Matrix Reimprinting -  and my bookshelf is chock-full of personal development books (that I'm still adding to). I spent tens of thousands of pounds on courses and hiring transformation specialists and after 13 years of doing inner work I consider myself a bit of a transformation geek! (I love nothing better than having a chat about all things transformation :))
Helping more women to live from their core nature, and do the work in the world they were meant to, is my purpose - it never fails to inspire me when I see a client light up as she connects to her own dream, her own inner Queen, and the truth that she can live life exactly as she wants to. It's both humbling and exhilarating all at once.
I currently work with clients both through 1-2-1 and group programmes. You can read more about them here.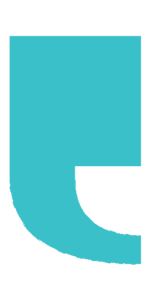 Lola ha been instrumental in making me understand and appreciate myself better. The coaching has set the foundations to improved confidence and self-esteem and consequently to better relationships with others and general happiness and wellbeing.
- Marialaura, 37 - Executive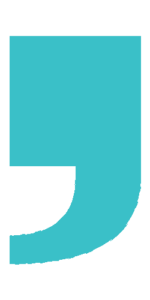 You are meant for an exceptional life – and never let anyone tell you otherwise (if they do, that says everything about them, and nothing about you).
Download the free ebook 'Get Your Queen On' and show up and shine as the Queen that you are.
Sign up below!
*By entering your details you will also be subscribing to the Boss Ass Living mailing list. Don't worry, I won't fill your inbox - ain't nobody got time for that!