Boss Ass Living (verb)
[bɒs as lɪvɪŋ] 
When the core Truth of who you are is the authority of your life, not your conditioning. When you live, love and lead YOUR way.
See also: deep authenticity

Hi! I'm Lola and I'm a first generation Black British
cisgender woman; my pronouns are she and her. I'm also a Mother to a phenomenal and unique son who I love more than anything.
Like all of us, my story begins before I was born. I know we love to act as if we're an island, making everything in our lives happen through the sheer will of our mind alone. But that's just far from the whole truth….. 
My parents immigrated from Nigeria to London in search of a better life for their children. They left a post-colonial Nigeria behind and headed for South London, where I was born and raised.
I had a dysfunctional childhood. I was raised by a narcissistic Father and an Mother that enabled him, surrounded by other narcissistic Fathers and enabling Mothers. This dynamic was normal to me, cultural even, and because I possess the survival skills of a cockroach, I took on the role of the golden child of the narcissist. Only I forgot I was playing a role….
I did well at living their (and society's) dream for my life. I got the education, the grades, the job, the successful career, the home, the lifestyle. I was ticking boxes  off left, right and centre. But none of these boxes were mine. To be fair, I didn't even know I was allowed to have boxes let alone that sitting right at the top of MY list of boxes to tick was fulfilment! But my soul knew….
The wheels started to come off my bullshit life following my Father's cancer diagnosis in 2004. My world shattered, and it led me to seek the fulfilment my soul was deeply craving. 
The years since have been a gradual unravelling of who I thought I was, and a continual unveiling of who I really am. I've been learning what makes me thrive and feel alive, healing traumas and generational patterns as I go. 
I found the fulfilment I was seeking and it has been my default for many years now. I broke the cycle of unhealthy relationships and am a successful co-parent, raising my son by holding space for him to grow into who he is. I broke the cycle of working just for money in meaningless jobs and now earn a decent living from my passions. I'm a Leadership and Team Coach, Transformation Specialist and Writer. My most significant leadership role so far was in a start-up organisation that pioneered coaching to young men in prisons. 
I do transformational leadership development work in organisations (with Executives and teams), coach womxn leaders and changemakers in my private practise and am writing my first book - Sovereignty: Live Your Truth Not Your Conditioning. In my spare time I salsa! 
My work AND my life has meaning.
You're a cycle breaker. A changemaker, pioneer or visionary. You know you're here to pioneer new ways in your family, work, business or life. The buck stops with you when it comes to doing things the old way. You're done colluding with systems that oppress. You want to dismantle your conditioning and free yourself from the internalisation of the systems that have bound us for so long, the patriarchy, white supremacy and capitalism. You get lost in the emotional weeds and the vastness of it all sometimes and need some help navigating your path. Your identity is changing. You know there's some old emotional baggage to attend to and you'd love to put it down but are a little scared to face it. You know when all is said and done it's time to own your power and you're ready to.
I help them to live their truth not their conditioning. I help them to step into their sovereignty and claim authority of their life so they can have they impact they came here to have.
Boss Ass Living is all about reclaiming the authentic power which lives inside of you. I call it Sovereignty - an ongoing journey from living your conditioning to living your truth.
ALL of my work takes place within the context of the world we live in. For me there is no coming into sovereignty or authentic power without acknowledging the waters that we swim in; the systems that we live within. The oppressive systems of the patriarchy, white supremacy and capitalism and most importantly, how we've internalised these systems and the effect they have on our lives.
Sovereignty is about creating space between you and these systems and choosing to live your truth. I do this through the lens of feminine AND masculine energy, coming into healthy relationship with BOTH.
Credentials
BA (Hons) Psychology
Certified Professional Co-Active Coach (CPCC)
Organisation and Systems Relationship Coach (ORSC)
EFT and Matrix Reimprinting Practitioner
2014 Charity Times Winner for Innovation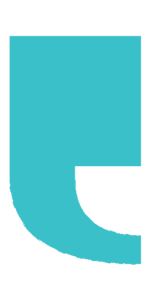 Lola ha been instrumental in making me understand and appreciate myself better. The coaching has set the foundations to improved confidence and self-esteem and consequently to better relationships with others and general happiness and wellbeing.
- Marialaura, 37 - Executive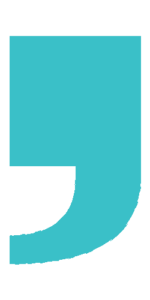 You are meant for an exceptional life – and never let anyone tell you otherwise (if they do, that says everything about them, and nothing about you).
Download the free ebook 'Get Your Queen On' and show up and shine as the Queen that you are.
Sign up below!
*By entering your details you will also be subscribing to the Boss Ass Living mailing list. Don't worry, I won't fill your inbox - ain't nobody got time for that!